About
Saturn Sound System was established in 1986 as a mobile disco and provided discos up until 2020 when the UK lockdown happened. Since then, the business has taken a different direction and now focuses on providing a PA system for live music events and small festivale, with sound tech; and also hire of the disco system for Soul & Motown and other speciality events such as the long-running Sunny Hunny Soul Weekend.
Phil continues to DJ at the local Townhouse Pub in Ely on a regular basis but, unfortunately, no longer provides a mobile disco service for parties
PB Promotions came about as an idea during the 2020 lockdown when several musicians were keeping people entertained (and sane) on a regular basis through live stream gigs on Facebook and Youtube. The artists hoped to make a small amount of cash, via donations, to help them through their months of not being able to work. The intention of the promotions side was to be able to put on events including those artists, once we were able to go back out to venues again, and to give something back to them through gig promotion. This side of the business is still very much in its infancy but, due to the nature of needing promotional material for these gigs, the artwork design element started and has so far included posters and flyers for events, and CD artwork.
Live Music PA System
Saturn Sound System also provide managed PA hire for live music events. Complete with sound technician who will ensure that the sound quality and levels are right throughout the evening, and also liaise with the bands to ensure that they have exactly what they need for their show. Please note that equipment is hired for the duration with a sound technician, it is not left unattended or dry-hired
Systems start with a small vocal PA using a small desk with up to 16 channels. A larger desk with 24 mic channels and 8 stereo inputs is used for larger events. Monitor (foldback) speakers are included and, with the larger system can be run on up to four independent channels. Vocal microphones are Shure SM58 or Sennheiser e835 and further microphones are used for instruments/guitar amplifiers as appropriate, including Kick drum mic and 5 tom/snare mics and 5 condenser mics for overhead, brass, etc.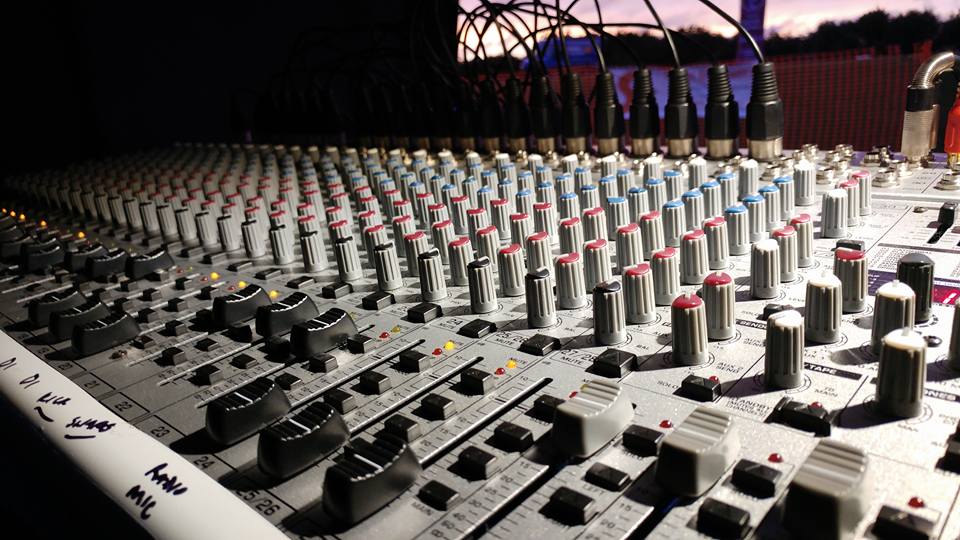 The desk is positioned at the back of the room where possible, so that the engineer can hear the sound from front of house, and a 30m stage snake is used for this.
System Hire for Events
Saturn Sound System provides equipment hire for specialist events such as Northern Soul & Motown nights and Scooter Rally Anthems nights. Technics SL1210 MkII Turntables are added to the usual sound system which provides up to 6kW of front-of-house sound, plus 1kW on-stage monitors if required.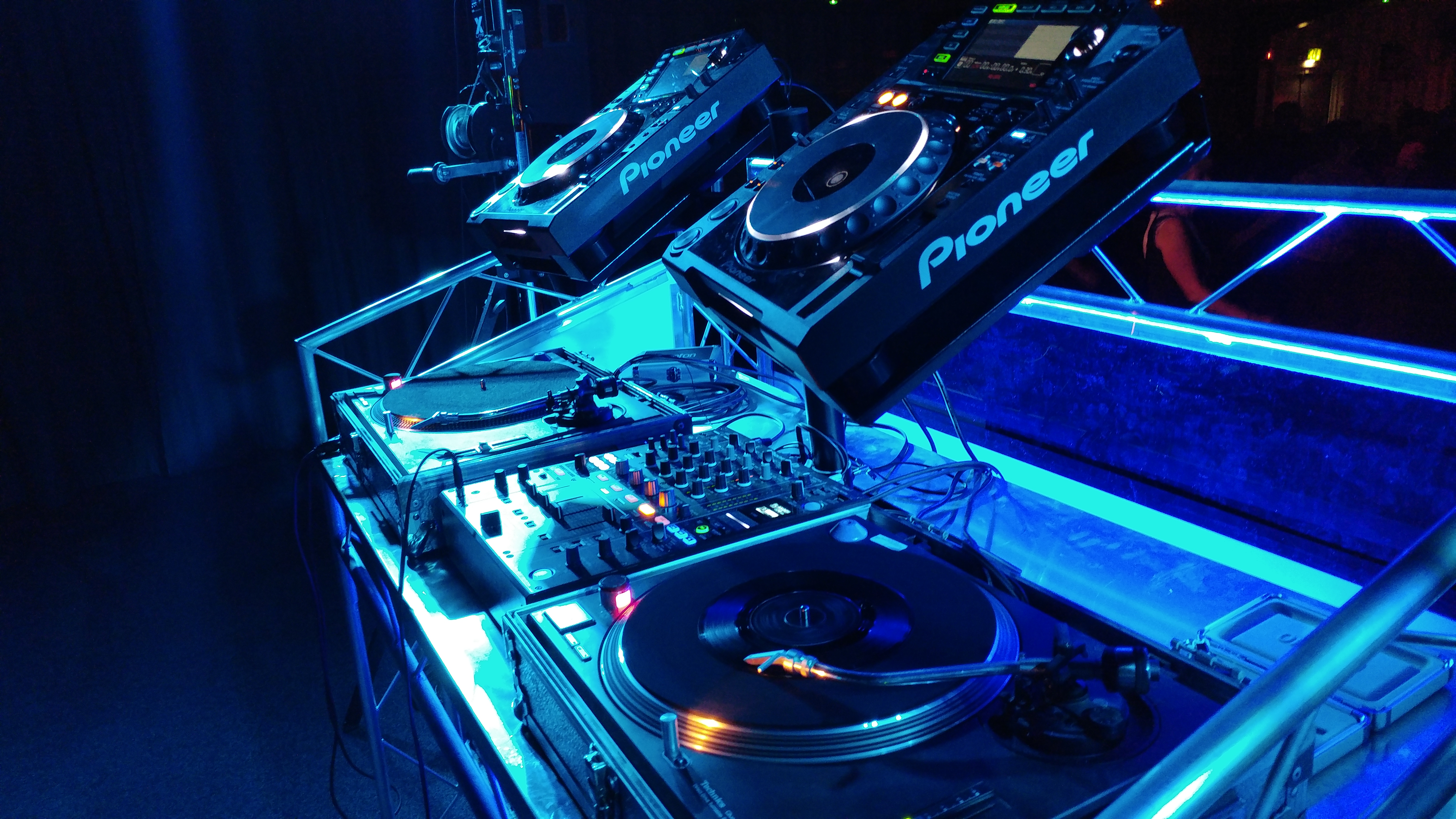 Lighting can be supplied for these events if required - either standard disco lighting or, more usually, PAR cans/uplighters for low-key lighting.
All systems are installed and ready for use and are taken down at the end of the night. All you have to do is supply the DJs! (If required, Phil can DJ alongside your guests, either as a warm-up DJ or providing a full DJ set in your required style.)
Note that equipment is not dropped off and left unattended, it will be monitored for the duration of the event and a sound technician fee included accordingly
Location & Travel
Saturn Sound System is based near Ely in Cambridgeshire and the usual area covered is a 50-mile radius from Ely/Cambridge. Further distances will be considered but additional mileage charges will apply.
Payments
Payment for your event can be made by Bank Transfer, any major UK debit/credit card, or PayPal
Contact & Social Media
You can get in touch with Saturn Sound System using any of the following methods (Please check the availability calendar for your chosen date):
saturnsound

saturnsound