About
Saturn Sound System was established in 1986 and has been providing quality mobile discos for over 30 years. Over the last ten years, services have expanded to providing a PA system for live music, with combined DJ & sound engineer; and also hire of the disco system for Soul & Motown and other speciality events.
Mobile Discos
Phil B is a professional DJ with over 30 years' experience, normally appearing in black tie but optionally casual or in costume for your special themed occasion. Catering for all musical tastes from 60s through 70s, 80s and 90s to the latest chart hits and club sounds. Whatever the occasion - wedding reception, birthday, anniversary, Christmas party, or simply a party or dance - Phil can provide the best in musical entertainment to suit your needs. All music is played digitally from a database of over 20,000 songs and is searchable to play requests from you and your guests almost instantly!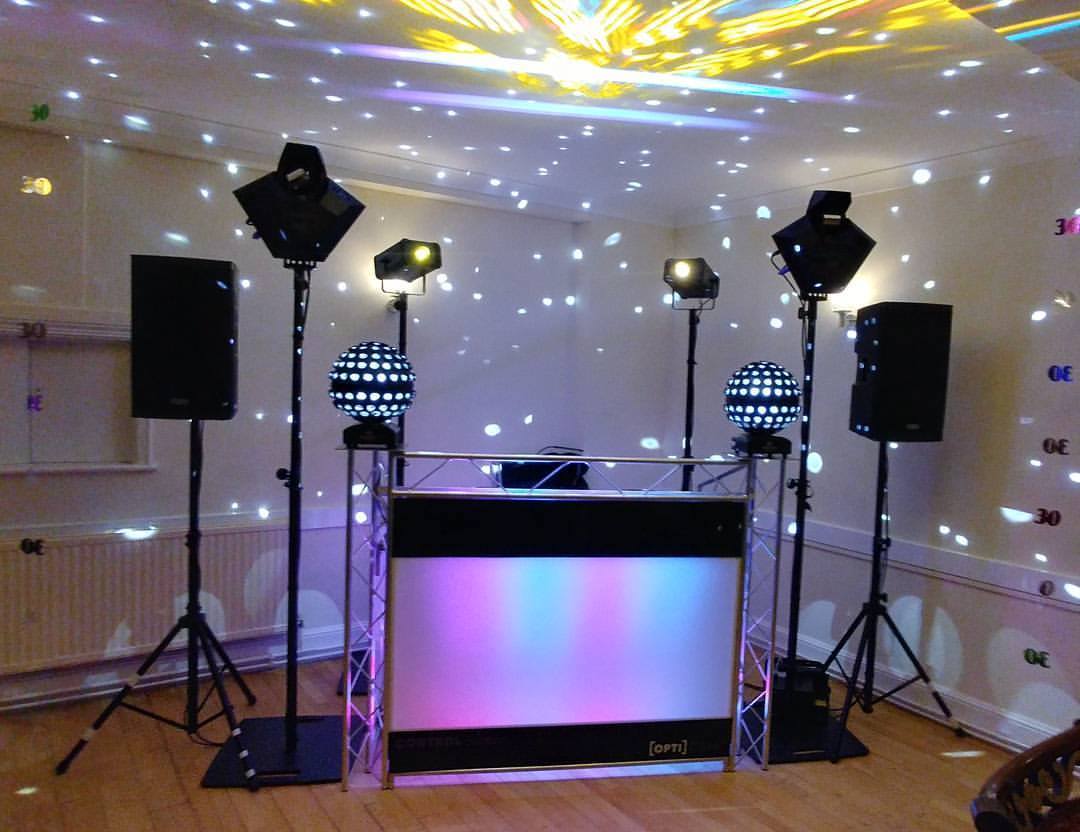 Each event is discussed with you in advance, in person if required, to ensure that everything meets your requirements. The show can be tailored to suit your needs - loud or quiet, small or large lightshow, musical selections - it's all up to you. After all, it's your special event! For peace of mind a contract is issued for each and every event to assure you that your DJ will turn up on the day.
Live Music PA System
Saturn Sound System also provide managed PA hire for live music events. Complete with sound engineer who will ensure that the sound quality and levels are right throughout the evening, and also liaise with the bands to ensure that they have exactly what they need for their show.
Systems start with a small vocal PA using a small desk with up to 16 channels. A larger desk with 24 mic channels and 8 stereo inputs is used for larger events. Monitor (foldback) speakers are included and, with the larger system can be run on up to three independent channels. Vocal microphones are Shure SM58 or Sennheiser e835 and further microphones are used for instruments/guitar amplifiers as appropriate, including Kick drum mic and 5 tom/snare mics and 5 condenser mics for overhead, brass, etc.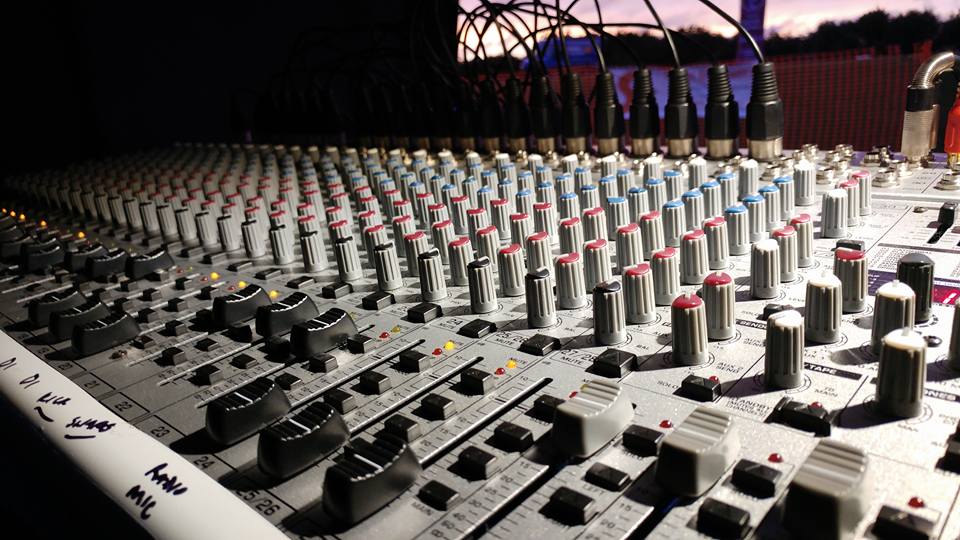 The desk is positioned at the back of the room where possible, so that the engineer can hear the sound from front of house, and a 30m stage snake is used for this.
In addition to your live music it is possible to have a DJ fill in during breaks or to warm up/bring on your act where required
System Hire for Events
Saturn Sound System provides equipment hire for specialist events such as Northern Soul & Motown nights and Scooter Rally Anthems nights. Technics SL1210 MkII Turntables are added to the usual sound system which provides up to 6kW of front-of-house sound, plus 1kW on-stage monitors if required.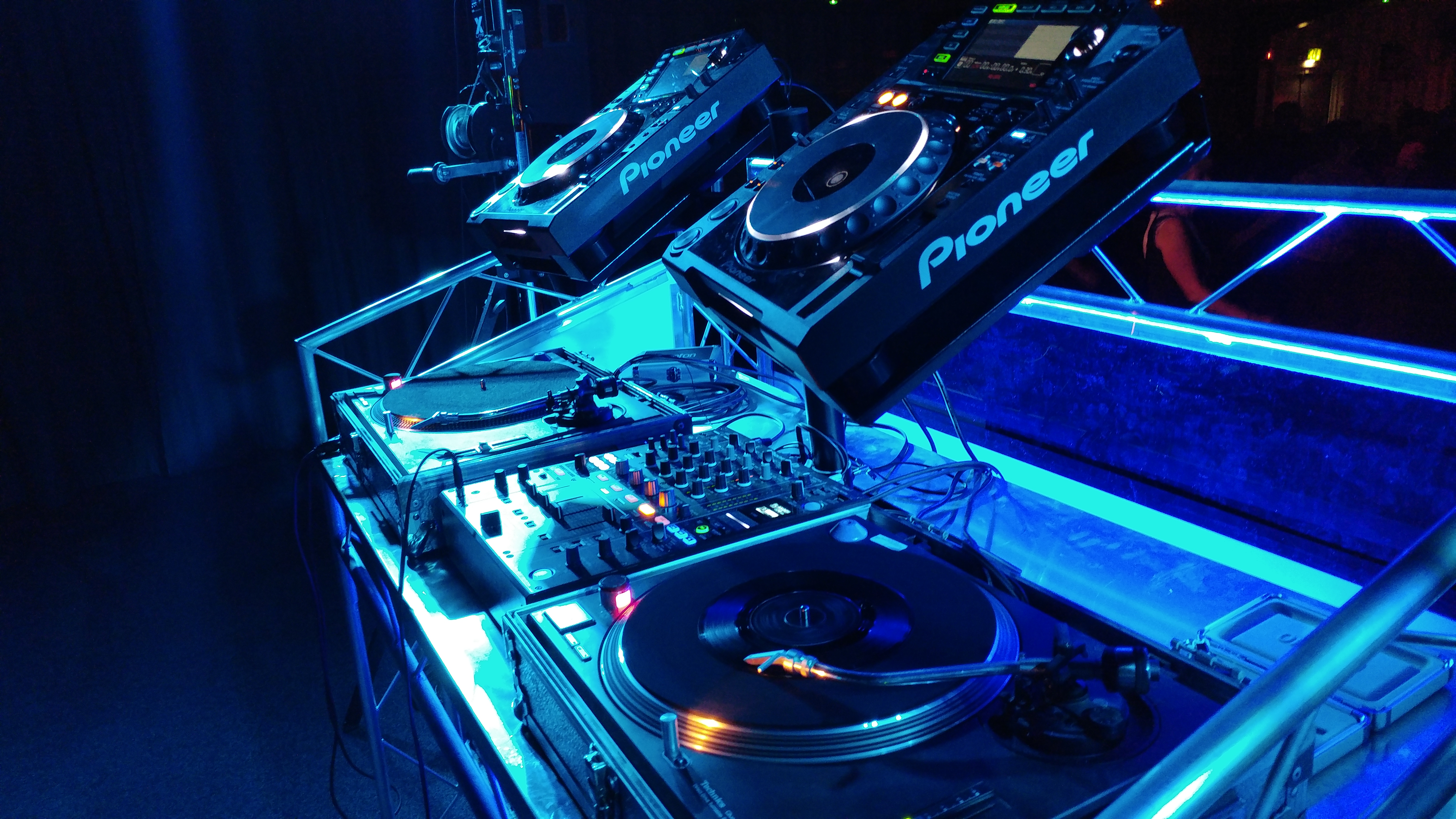 Lighting can be supplied for these events if required - either standard disco lighting or, more usually, PAR cans/uplighters for low-key lighting.
All systems are installed and ready for use and are taken down at the end of the night. All you have to do is supply the DJs! (If required, Phil can DJ alongside your guests, either as a warm-up DJ or providing a full DJ set in your required style.)
Equipment and Insurance
All equipment used by Saturn Sound System is professional mobile gear designed to be out on the road and reliable. It is covered by an annual Portable Appliance Test (PAT) and the certificate is available here. Public liability insurance is £2 million and you may view the certificate here.
Location & Travel
Saturn Sound System is based near Ely in Cambridgeshire and the usual area covered is a 50-mile radius from Ely/Cambridge. Further distances will be considered but additional mileage charges will apply.
Payments
Payment for your event can be made by Bank Transfer, any major UK debit/credit card, or PayPal
Contact & Social Media
You can get in touch with Saturn Sound System using any of the following methods (Please check the availability calendar for your chosen date):
saturnsound

saturnsounduk

saturnsound